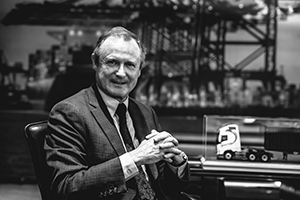 John Williams
Executive Chairman
John has established, developed and run numerous successful transport ventures in the UK and Europe and has had an influential role in shaping the landscape of the transport and logistics industry in the UK for almost 40 years. John is the owner and Executive Chairman of Maritime.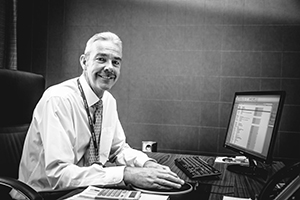 Alan McNicol
Executive Finance Director
Previously General Manager Finance at Securicor/DHL. Alan is a highly talented Accountant with an exceptional understanding of all aspects of the business and asset purchasing, having worked in the industry for over 30 years. Alan joined Maritime Transport in 2001 and is Executive Finance Director.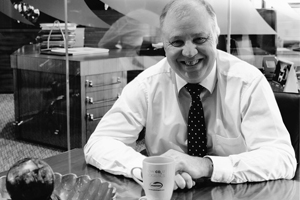 Andrew McNab
Property Director
With previous management roles at Hutchison Ports (UK) and at Securicor/DHL, Andrew has 25 years' experience in the transport, logistics and ports sectors. Andrew was appointed Marketing Director in 2001 and recently switched roles to that of Property Director following the completion of Maritime's HQ. With a growing portfolio of properties, Andrew's experience is vital for the growth of the business in this area.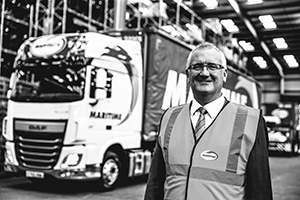 Dave Boomer
Chief Executive Officer - Distribution
Dave has worked in the container transport sector since the early 1980's. As an exceptionally capable Transport Manager, Dave has risen through the ranks at Maritime Transport and was appointed a Director in 2004. 2012 saw Dave's appointment as Managing Director of our Distribution division and in 2018 Dave was appointed Chief Executive Officer - Distribution.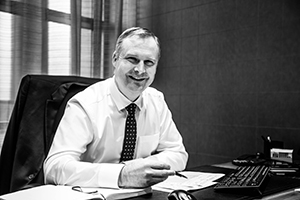 Simon Smart
Chief Executive Officer
Simon has a wealth of experience in transport operations having run his own successful container transport business in the 1990's. Simon joined Maritime from Securicor in 2002 and was appointed a Director in 2004. In 2012, Simon was appointed as the Managing Director for Maritime's Container Transport division and in 2018 he was appointed Chief Executive Officer.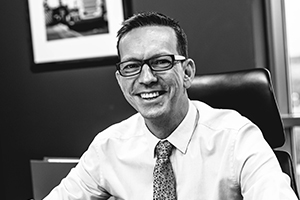 Richard Lond
Finance Director
Originally, from a practice environment, Richard entered the transport industry in 1995. He joined Maritime Transport in 2003, taking on the management of the day-to-day accounting function. Richard was appointed Director in 2011.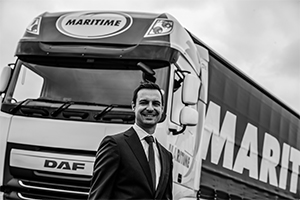 Tom Williams
Managing Director - Container Transport
Joining Maritime in 2011, Tom has gained various experiences across several roles. After developing his knowledge of the business, he was appointed a member of the Board in March 2016. In 2018 Tom was appointed Managing Director - Container Transport.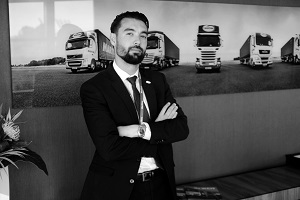 Alex Williams
Business Development Director
Alex has fulfilled a breadth of both Commercial and Operations roles during his time with the Company. Joining the Board in 2019, Alex has been given responsibility for a number of projects including the construction of our new rail terminal in East Midlands Gateway as well as looking at our business strategy focusing on significant technological advancements within the industry.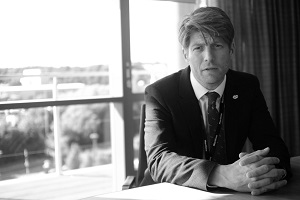 James Andrews
IT Director
James started his career in transport at 17 years old and following a progressive career, he joined Maritime in 2008. He gained exposure to a number of key area within the business, including contract management, fleet, operations and most recently system development and IT before being appointed General Manager in 2013. With an excellent operational knowledge, James has been able to deliver a number of key business development projects over his 11-year career and joined the Board of Management as IT Director in 2019.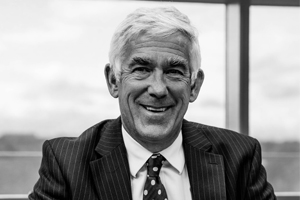 Stuart Wardlaw
Fleet Director
With over 45 years' experience in the industry, Stuart started as an apprentice mechanic with Taylor Barnard. Over the next 20 years he rose through the ranks to become Engineering Director, a role he continued when the business was sold to TNT Logistics and subsequently to CEVA Logistics. Stuart joined Maritime in 2014.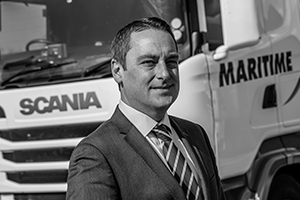 John Bailey
Operations Director
Joining the business in 2001 from Securicor, John has a wealth of experience within the transport industry. After being promoted to General Manager in 2008 John has since added Bristol, Birmingham, Doncaster and Immingham, BIFT and Alconbury to his portfolio. In 2017 he was appointed Operations Director and continues to support business growth and expansion.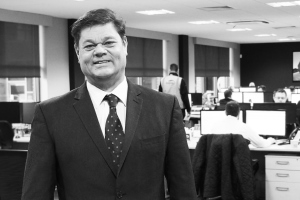 Dave Taylor
Operations Director
Dave cut his operational teeth in the 80's working at Russell Davies and then Securicor along with John and a number of the other senior management team. He joined Maritime in 2002 as Felixstowe Depot Manager and it was not long before he progressed to General Manager. Dave has been instrumental in the development of a number of our depots and customer contracts and in 2017 he was appointed Operations Director where he continues to manage and develop key accounts along with some of our largest customers.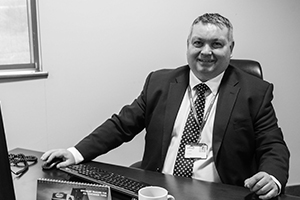 Paul Heyhoe
Operations Director
Starting as a driver before taking up a planning position
with the business in 2004, Paul has experience with
several of our Northern Depots. Opening our Leeds depot
as Depot Manager in 2005 and then incorporating Manchester in 2006, Paul was promoted to General
Manager. Paul is now an Operations Director to further support the business in it's next phase of development.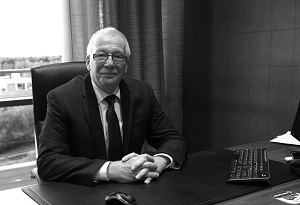 Chris Lewis
Non-Executive Director
Chris has worked in the shipping and ports industry for 35+ years, most recently as UK CEO for DP World London Gateway & Southampton. Prior to this, he was CEO at Hutchison Ports. Joining Maritime in 2019, Chris' invaluable experience is pivotal in assisting the Board to develop all business areas including distribution, container, and intermodal transport, whilst fostering close relationships with the ports industry.