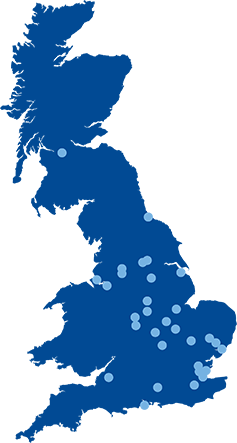 Since its inception in 2001, Maritime has grown into one of the largest privately-owned intermodal transport operators in the UK.
Specialising in container transport to begin with, Maritime has diversified over the years to provide complete supply chain coverage through a wide-range of services including curtainsided distribution, intermodal transport, container storage and repair, freight management, and cargo handling and warehousing.
With a network of 40+ depots spanning the UK and cutting-edge IT systems, Maritime has an unrivalled infrastructure in place to deliver consistent, quality logistics solutions to customers.
Our scale is an asset; our personal approach sets us apart.
Contact us today to see how we can meet your needs, every time.