Environmental
As one of the country's largest transport companies, we recognise our responsibility to look at ways to reduce our carbon footprint. As a result, we are constantly aiming to reduce emissions in all our operations:
100% of our fleet is Euro 6-compliant

Our rail movements remove hundreds of thousands of road miles each year

Aerodynamic trucks and trailers purchased

Efficient planning – eliminating unnecessary vehicle movements

Driver training for fuel efficiency
Hydrotreated Vegetable Oil utilised across our intermodal network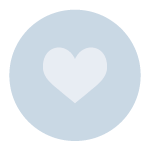 Charity
Every year, the company raises thousands for charitable causes. Most recently, we donated to the Turkey-Syria Earthquake Appeal, the British Red Cross Ukraine Appeal, and for the last eight years, The Royal British Legion's Poppy Appeal.
We are also one of a group of transport-related companies that make up the Port Community Fund (PCF), a unique initiative dedicated to supporting a wide-range of charitable and community organisations in Felixstowe and the surrounding area.
Established in 2008 and managed by the Suffolk Community Foundation, the PCF panel including Maritime has awarded hundreds of grants over the years to worthy local causes, including Age UK Suffolk, Survivors in Transition, ActivLives, and BSEVC.
The PCF seeks to support genuinely good ideas that will make a real difference to the lives of local people. Further information on how to apply for a grant can be found here
'Charitable giving is an essential part of our company culture, and we are passionate about supporting a large number of local, regional, and national charities. We are also proud to support the initiatives our drivers and staff undertake for personal causes, from skydives to marathons, and always intend to give them a great kick-start to their fundraising.
For several years, we have committed to the Royal British Legion's Poppy Appeal, adorning our entire fleet with lorry poppies. We employ a significant number of ex-service personnel and have signed the Corporate Covenant – these causes are very worthwhile and extremely important to our staff. We have also supported the families of those who were involved in the tragic Manchester arena bombing through The British Red Cross, and hold charity golf events, coffee mornings, and dress-down days to provide much-needed support to other key organisations like the British Heart Foundation, Thrombosis UK, and MacMillan Cancer Support.'
John Williams
Group Executive Chairman
Maritime Transport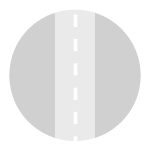 Our Industry
With the average age of drivers in the UK at 53 and an industry-wide driver shortage, we have led the way in innovating new ways to attract drivers to the industry. Working alongside the RHA, and Logistics UK, we feel we are helping to make transport a more appealing proposition to those looking for work.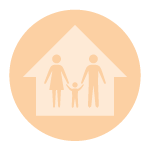 Our Communities
As a truly national business, we recognise the importance of supporting our local communities. Over the years, we have provided support and sponsorship to institutions and for events across the country.


2015 saw us commence our schools programme, providing education on the transport industry with a view to producing a conveyor belt of talent for the company. Our Open Days, Careers Fairs and
Apprenticeships
have been a great success providing options and employment to local people.