Message from John Williams
When I acquired Maritime in 2001 we were a company of 191 employees running 135 trucks dedicated to container haulage, principally servicing Southampton, Felixstowe and Thamesport cargo.

Today the Company employs over 2700 dedicated people across 40 depots, 6 rail terminals running a network of 1700 trucks and 12 dedicated trains plus cargo space on a further 8 daily trains. We provide both container and distribution logistics services for the major Shipping Lines and Retailers from/to Ports and Distribution Centres.

During our 20 years of growth we have always followed the principal of investing in the latest technology to ensure our trucks have been as efficient and clean as possible to minimise their impact on the environment –today 100% of our truck fleet is Euro-6 compliant. We have also strived to provide our employees with the best equipment and facilities to carry out their tasks.

Continuing this journey, our future strategy will include two key pillars:
Modal shift moving more cargo by rail to remove road congestion and reduce emissions –in 2022, 20% of our container movements are being carried by rail, up year on year from 6% in 2019. Our strategy is to also accelerate the movement of domestic product across the country through the rail network in addition to traditional container cargo. To achieve this goal we are working with the government and rail operators on additional rail paths and equipment to significantly increase rail freight movements.


Alternative Fuels to remove the use of fossil fuels removing CO2 emissions –in this area we are working with vehicle and equipment manufacturers on their plans for battery and hydrogen powered solutions. In the short term we are carrying out trials on both road and rail with Hydrotreated Vegetable Oil (HVO) which is reported to save up to 90% of CO2 in its manufacturing process.

At Maritime, we are committed to playing our part in reducing greenhouse gas emissions and will continue to work on current projects and new initiatives to support the UK Government plans to achieve net zero by 2050. We have been making good progress as you will see from our 2021 Environmental KPI's below but climate change is now a critical issue and very visible across the world, so we must all do more and play our part.
As this is such an important subject, we are upgrading our Corporate Social Responsibility (CSR) program into a more comprehensive Environmental, Social, Governance (ESG) program to ensure we have an integrated plan to protect the environment, look after our people and the communities where we work. We will ensure Maritime continues to be run with strong governance as we grow our business in the future.
As such, we have set up an ESG Steering Committee, chaired by Chris Lewis (Deputy Chairman) and made up from senior leadership across the company -Container Transport, Distribution, Intermodal & Terminals, Fleet, Property, Human Resources, IT & Marketing, Finance, and Risk & Compliance functions.
document our current status (Measure)
agree where we want to be (Target)
prepare a plan of action (Deliver)
The Terms of Reference for the ESG Steering Committee are detailed below.
Maritime will continue to work closely with you, our customers, our suppliers, our people and stakeholders to ensure we meet our ESG goals.
John Williams
Owner & Executive Chairman
Key Environmental Facts - 2021
Carbon Footprint
We currently only include Scope 1 and Scope 2 emissions in our carbon footprint calculations. The different scopes are shown below.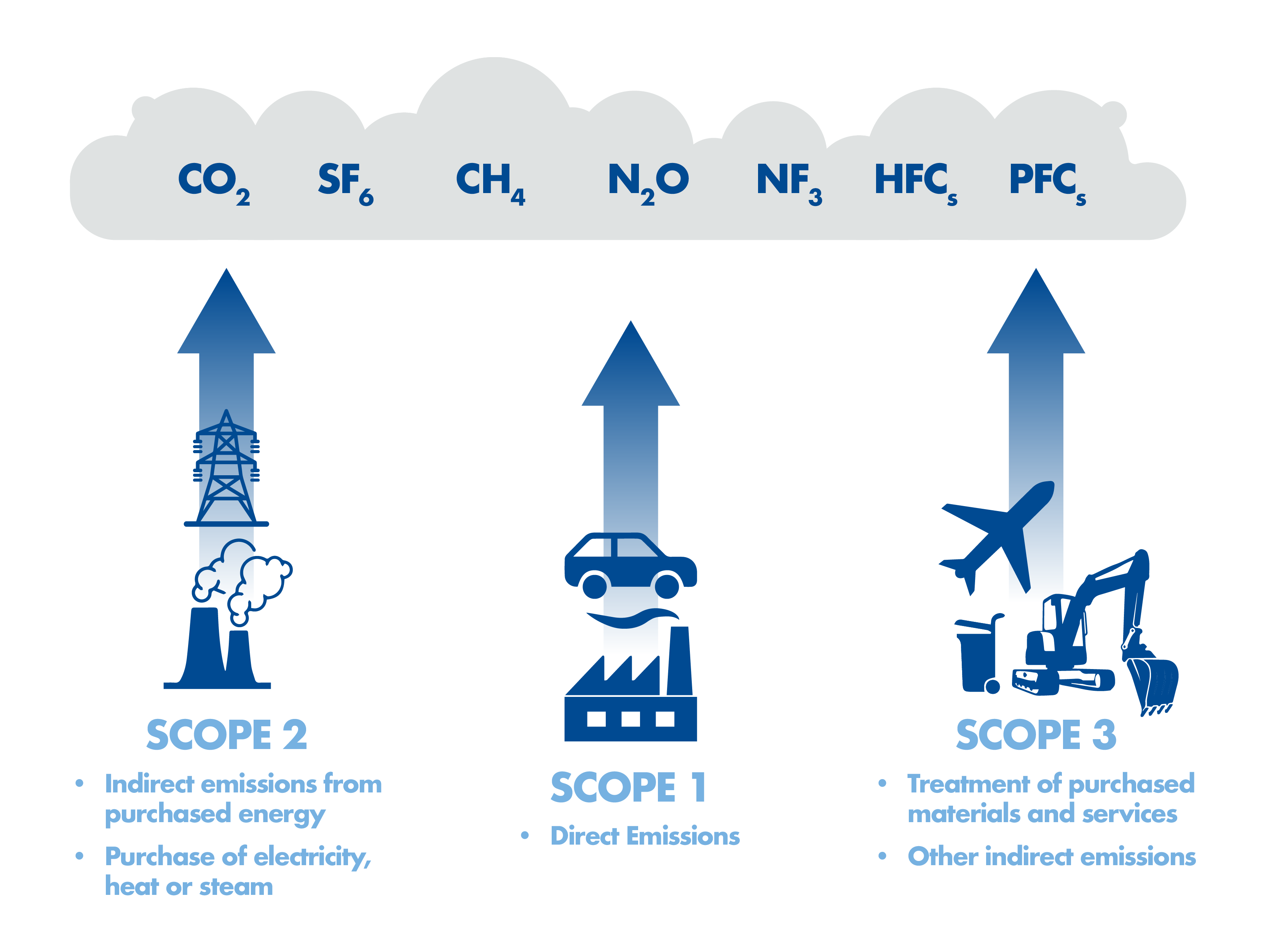 During 2022 we will commence recording Scope 3 emissions as we move to science based targets for measuring our de-carbonization program.
Carbon Footprint (Tonnes CO2EQ) - including sub diesel use
2019 - 161,961t CO2eq
2020 - 150,250t CO2eq
2021 - 161,226t CO2eq

Intensity Ratio's
These are used to enable comparison between years where a business changes each year with more/less revenue and work.
Maritime uses two metrics:
Tonnes of CO2eq per £1million turnover
Tonnes of CO2eq per 100,000 miles
Turnover Per 100k Miles
2019 - 492.28 tonnes 2019 - N/A
2020 - 465.17 tonnes (-5%) 2020 - 121 tonnes (or 1.21kg per mile)
2021 - 387.56 tonnes (-17%) 2021 - 115 tonnes (or 1.15kg per mile) (-5%)
Rail Journeys
It is currently very difficult to provide accurate data for rail journeys and calculations are based on averages of a number of factors, including mpg of the trains/weight of TEU/utilisation of train etc.
It is hoped to become more scientific as we go forward on our carbon journey.
2020 rail journeys (1520) produced 12594t CO2eq
If these containers had been moved by road = 24585t CO2eq (saving 49%).
2021 rail journeys (2246) produced 18,031t CO2eq
If these containers had been moved by road = 35274t CO2eq (saving 49%).
Environmental, Social, Governance Steering Committee (ESG-SC)
Terms of Reference
Purpose
The main purpose of the Steering Committee is to:
define, on behalf of the Executive Board, the Company's ESG strategy and monitor progress against defined goals, making changes as required to ensure the goals remain effective and up to date
review the Company's ESG policies to ensure they are current and support the ESG strategy and goals
ensure the ESG strategy, goals and Company's policies are compliant with legal and regulatory requirements
Scope
The Company's ESG strategy and policies cover 3 areas:
Environmental: The Company's impact on the environment and the actions it is taking on climate change including greenhouse gas emissions, energy consumption, alternative fuels, waste management and emergency preparedness
Social: The Company's interaction with employees, local communities and stakeholders including employee policies covering health, safety and well being, human rights, equal opportunities, diversity & inclusion. Engagement with local communities on social projects and charitable donations
Governance: The Company's ethical standards including employee policies and training covering public interest disclosure, bribery & corruption, Security and GDPR


Membership
The Steering Committee will comprise of the following permanent membership:
Deputy Chairman (Chair)
Managing Director - Container Transport
Managing Director - Distribution
Managing Director - Intermodal and Terminals
Fleet Director
Risk and Compliance Manager (Secretariat)
Human Resources Director
Property Director
Finance Director
IT and Marketing Director
The Group CEO and Group CFO will be invited to join the Steering Group meetings when appropriate to topics being discussed. The Steering Group will, where required, set up ESG Working Groups to progress specific ESC initiatives.
Meetings
The Steering Committee will meet at least 3 times each year and more frequently if required depending on ESG activities.
Reporting
The ESG-SC Chair will formally update the Executive Board following each Steering Committee meeting and more frequently depending on ESG activities.