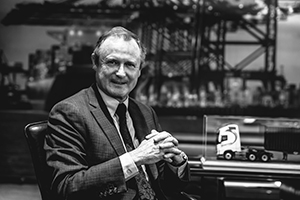 John Williams
Group Managing Director
John has established, developed and run numerous successful transport ventures in the UK and Europe and has had an influential role in shaping the landscape of the transport and logistics industry in the UK for almost 40 years. John is the owner and Group Managing Director of Maritime and is a Non-Executive Director of the Freight Transport Association (FTA).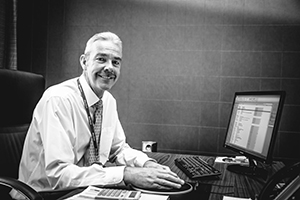 Alan McNicol
Group Financial Director
Previously General Manager Finance at Securicor/DHL. Alan is a highly talented Accountant with an exceptional understanding of all aspects of the business and asset purchasing, having worked in the industry for over 30 years. Alan joined Maritime Transport in 2001 and is Group Financial Director.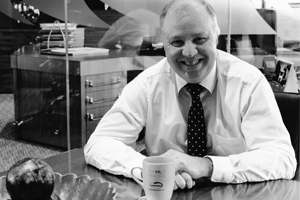 Andrew McNab
Property Director
With previous management roles at Hutchison Ports (UK) and at Securicor/DHL, Andrew has almost 25 years experience in the transport, logistics and ports sectors. Andrew was appointed Marketing Director in 2001 but recently switched roles to that of Property Director following the successful completion of Maritime's HQ in Felixstowe. With a growing portfolio of properties across the country, Andrew's experience is vital for the growth of the business in this area.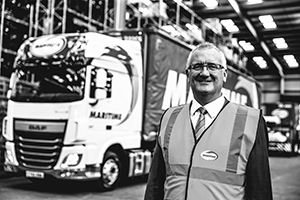 Dave Boomer
Managing Director - Distribution
Dave has worked the container transport sector since the early 1980's. As an exceptionally capable Transport Manager, Dave has risen through the ranks at Maritime Transport through all levels of operations and was appointed a Director in 2004. 2012 saw Dave's appointment as Managing Director of our Distribution division.
Simon Smart
Managing Director - Container Transport
Simon has a wealth of experience in transport operations having run his own successful container transport business in the 1990's. Simon joined Maritime Transport from Securicor in 2002 and was appointed a Director of Maritime in 2004. In 2012 Simon was appointed as the Managing Director for Maritime's Container Transport division.
Derek Keeble
IT & HR Senior Manager
Derek has been involved in the logistics sector for the majority of his career having held roles at D.F.D.S., CEVA Logistics (formerly TNT Logistics) and Taylor Barnard. An experienced IT professional with a background in accounting, Derek brings a wealth of experience to the Company specialising in Business Intelligence, which allows us to explore new ways of using the data available to us and push our operations further. Derek joined Maritime in March 2016.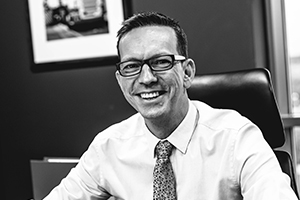 Richard Lond
Finance Director
Originally, from a practice environment, Richard entered the transport industry in 1995. He joined Maritime Transport in 2003, taking on the management of the day-to-day accounting function. Richard was appointed Director in 2011.

Stuart Wardlaw
Fleet Engineer
With over 45 years' experience in the logistics industry, Stuart started as an apprentice mechanic with Taylor Barnard. Over the next 20 years he rose through the ranks to become Engineering Director, a role he continued when the business was sold to TNT Logistics in 2001 and subsequently to CEVA Logistics in 2006. Stuart joined Maritime in 2014.